BOOK YOUR STAY AT BROADWASH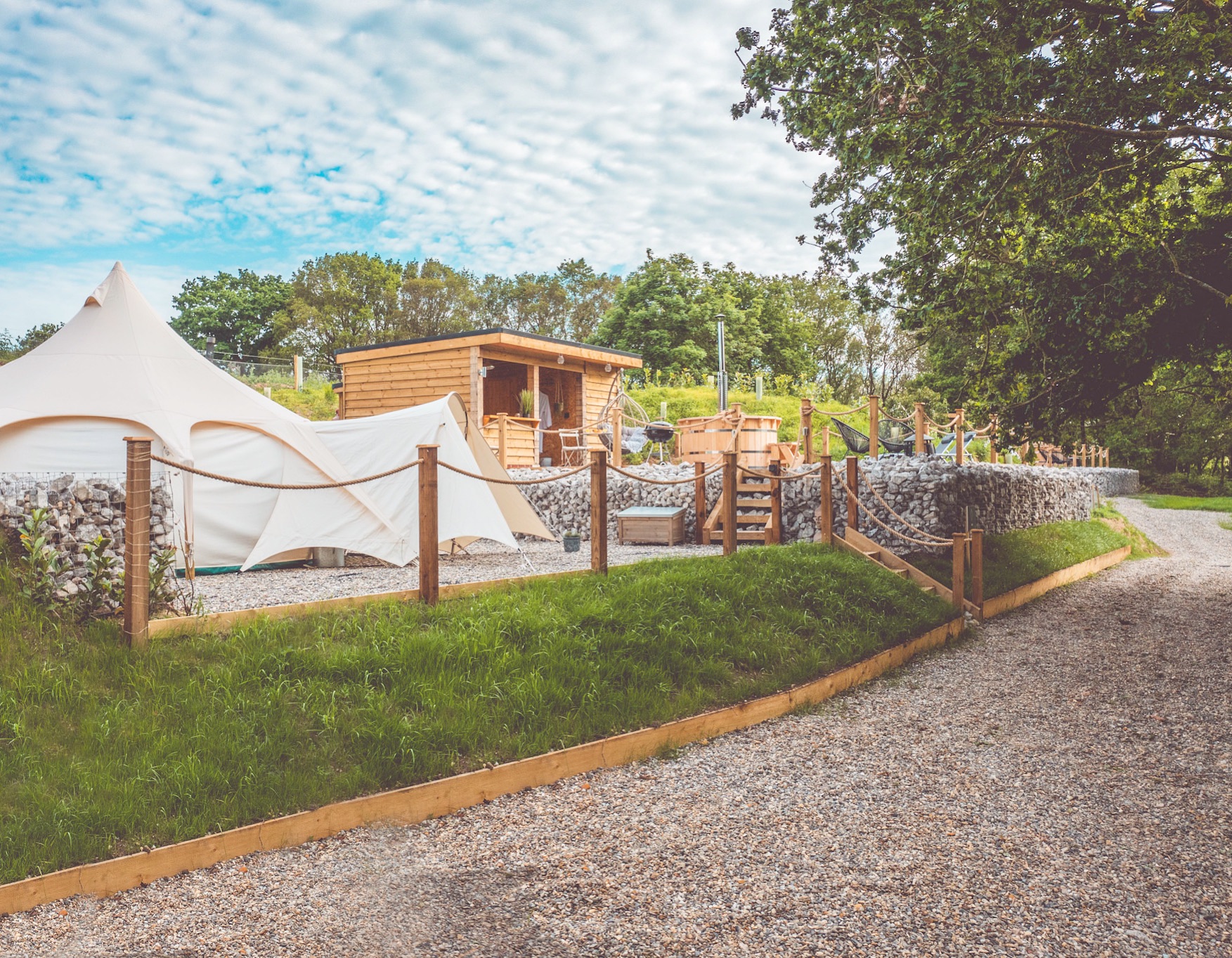 Four years ago, following early retirement, and after a long career working in many parts of the world from West Africa to far Eastern Russia, Paul purchased Broadwash Farm with its wild and very overgrown 25 acres. At that point, the Farm had not been lived in or farmed for many years and the land and garden were severely overgrown. The farm house looked rather sad in the middle of all this undergrowth but not to be overawed Paul, his son Max and his late father Roy set to work to try and tame this beautiful place.
In May of 2020 planning permission was granted for Broadwash farm glamping, following a period of further planning, building work started in November 2020. Along with some amazing tradesmen and woman along with the family we have all been hard at work preparing for our first season. With the year of 2020 and Covid-19 in the mix it has truly been a task that has kept us extremely busy but also focused, we feel humbled and lucky to have the ability to have focused on our glamping project during the pandemic.
It was a labour of love to renovate the old house and grounds. It was always a balance between renovating, clearing many years of growth and retaining the careful balance of modern family life while keeping the charm that had attracted Paul back to this wonderful part of the Waveney Valley in the first place.
Paul and Max had always wanted to run their own business, Broadwash gave them that dream. Paul and Max have combined their respective experience in business and providing luxury travel to create a truly magnificent experience together with the levels of service you would expect! Along with Max's fiancé, Sapphire, marketing and branding guru and Coral their interior design queen, the family started to develop their ideas of how to build a successful glamping business while retaining the wild and natural charm of Broadwash.
Broadwash Farm is now entering a new phase with restoration of its nearly 200 year old barn beginning in the autum of 2021 and a continued land management programme to ensure this beautiful piece of the United Kindom is here for future generations to enjoy.